Services
Rent a Waste Container Montreal
Choose the construction waste container in Montreal that is better suited for your particular needs and we will deliver it to your desired location in no time! A waste container is the best way to manage the waste from a demolition, a home renovation or a new construction site. It is the most effective and environmentally friendly option to properly dispose of your waste and rest assured that the waste will be taken to a sorting facility where it is carefully sorted to recycle and reuse as much of it as possible. We offer waste containers suitable for all types of residential and commercial projects in Montreal, Laval and the South Shore. Whether it's to clean up bulky waste, a roofing project, landscaping, home or chalet renovation or a demolition job, you can rely on our fast and professional container rental service in Montreal to manage your waste.
If you're starting a renovation project of one of the rooms at your home, our mobile warehouse boxes are the ideal solution to safely store your furniture and belongings throughout the work. The warehouse is delivered directly to your door where you can stock your goods at your convenience and have access to them as need be.
10 Yards
14 Yards
20 Yards
Mobile warehouse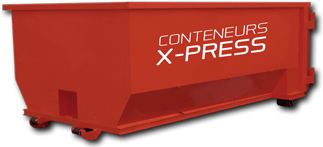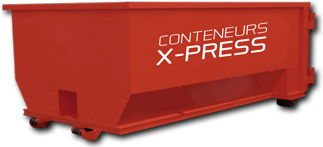 10 Yards
10'x7'x4′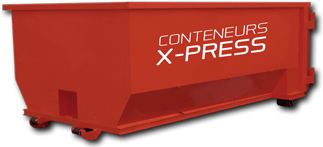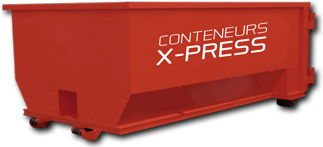 14 Yards
12'x8'x4′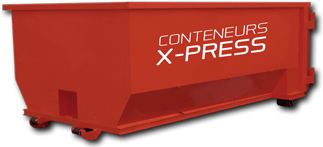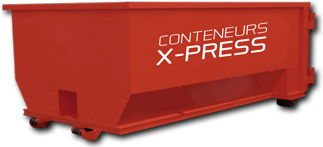 20 Yards
14'x8'x5′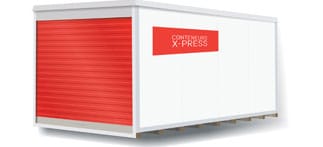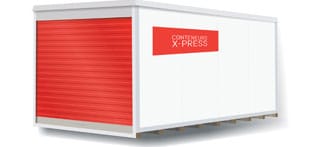 Mobile warehouse
16'x8'x7,5′
Why Us?
Conteneurs X-Press is a waste container and mobile warehouse (storage box) rental company. If you're a contractor or a homeowner planning on any type of home renovation, we will provide the container size that best suits your needs. We offer a fast and reliable container rental service ensuring the safety and cleanliness of your goods and your property. When leaving the worksite our professionalism assures you a clean and intact property. For quick and quality container rental service, call us or reserve a container today!
We offer a reliable waste container rental service in the Greater Montreal, the South Shore and the North Shore.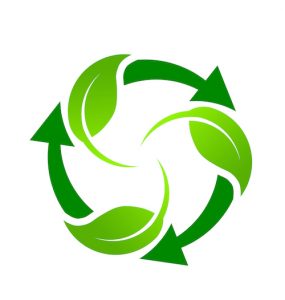 CONTENEURS X-PRESS OFFERS A RELIABLE SERVICE TO RENT A WASTE CONTAINER OF 10, 14 OR 20 YARDS FOR RESIDENTIAL, COMMERCIAL AND INDUSTRIAL CUSTOMERS AND COLLECTS YOUR WASTE THROUGH AN ENVIRONMENTALLY FRIENDLY PROCESS.
A list of accepted materials: