About
 Waste Container Rental Montreal
Conteneurs X-Press aims to provide a trustworthy waste container rental service in the Greater Montreal area to both residential and commercial customers. Our construction waste containers are delivered to your job site on your requested date and time and collected as soon as the container is filled giving you the opportunity to proceed with your project or enjoy your newly completed renovation without any delays. Whether it's a demolition, a renovation or a construction site, we guarantee a hassle-free experience to disposing your waste in our 10, 14 or 20 cubic yard containers.
Our range of various container sizes available to rent ensure a perfectly sized container to meet your specific construction or renovation needs. A 10 cubic yard container is perfect for a roofing project or a small kitchen renovation in Montreal while the 20 cubic yard container provides for a major renovation project, a demolition or any type of major construction work.
We can deliver your desired waste container within 4 hours! Our container rental service is offered in Montreal, the North Shore and the South Shore.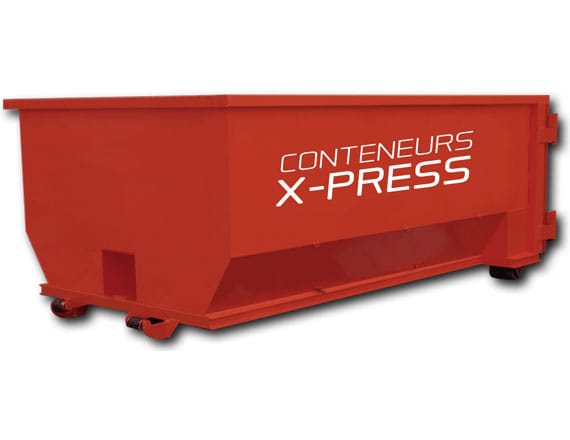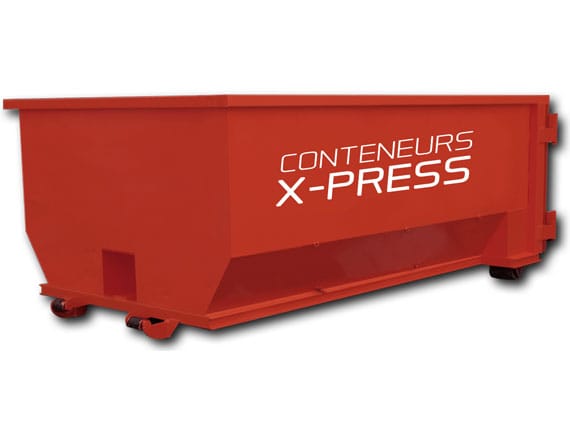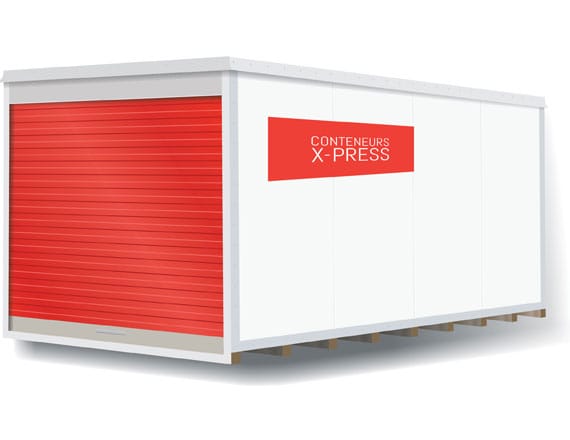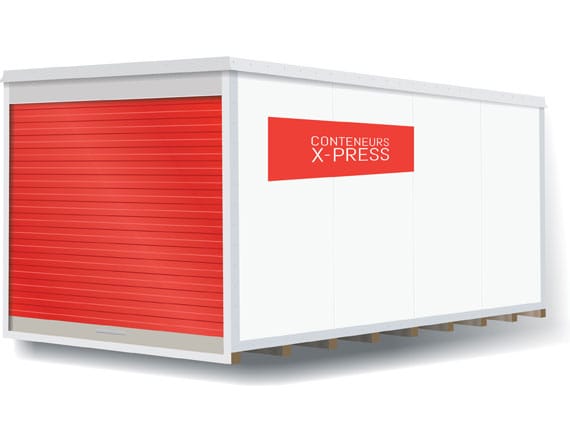 Mobile Storage Boxes
Planning on a renovation or need a safe and affordable option to keep your belongings secure? Our mobile storage is an ideal solution to safely store your furniture during renovation and have convenient access to your goods as needed! We will deliver the storage to your door where you can easily store your furniture and belongings at your convenience.
We guarantee a professional service at the most affordable prices. A simple, reliable and secure solution to store your valuables.
CONTENEURS X-PRESS RENTS WASTE CONTAINERS OF 10, 14 OR 20 YARDS TO RESIDENTIAL, COMMERCIAL AND INDUSTRIAL CUSTOMERS AND COLLECTS YOUR WASTE THROUGH AN ENVIRONMENTALLY FRIENDLY PROCESS.