About Us
Renovation Container Rental Montreal, Laval
Conteneurs X-Press is a renovation container rental company offering job site containers of 10, 14 and 20 yards to fit your particular needs. If you're a contractor or a homeowner planning on any type of home renovation, we will provide the container size that best suits your needs. We offer a fast and reliable service ensuring the safety and cleanliness of your goods and your property. When leaving the worksite our professionalism assures you a clean and intact property. For quick and quality service, call us or reserve a container today!
We offer our waste container rental service to the Greater Montreal Area (Ahuntsic, Saint-Laurent, Vaudreuil, Pierrefonds, Pointe-Claire, Dorval), the South Shore (Brossard, Carignan, Lachine) and the North Shore (Laval, Rosemère, Boisbriand, Saint-Thérèse, Ste-Dorothée, Sainte-Eustache).


Our Services
Whether it's for a roofing project, gardening work, a small kitchen renovation or your bathroom, a demolition or a major renovation of your home or chalet, we have the perfectly sized renovation container that you can rent to fit your needs. We offer a clean and reliable renovation container rental service in Montreal for residential, commercial and industrial needs.
Possibility to rent a waste container of 10, 14 or 20 yards for both short and long term.
Our mobile warehouses are ideal for the protection and the security of your goods and furniture during the works. It's the safe way to store your goods. A simple, reliable and safe storage service. The mobile warehouse is delivered to you where you can store your furniture and belongings at your convenience. You can opt to keep the mobile storage box at your location or request it to be stored at one of our secured mobile warehouse storage facilities. Either way, you have convenient access to your mobile warehouse whenever you need.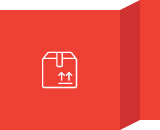 10 Yards
10'x7'x4'
Container Recommended for: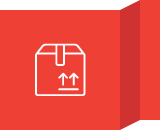 14 Yards
12'x8'x4′
Container Recommended for: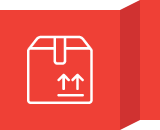 20 Yards
14'x8'x5′
Container Recommended for: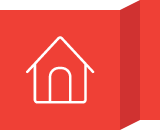 Mobile warehouse
16'x8'x7,5′
Mobile Warehouse Recommended for:

Environment in Mind
Respect towards our environment is of prime concern to us and we take the responsibility of maintaining an environmentally friendly policy that ensures proper disposal of the collected waste. Upon collection of your filled waste container, we ensure its delivery to a trusted sorting center in the area where the recyclable materials are separated and assigned to be recycled and re-used.

10 to 20 Cubic Yard Containers Available for Short or Long Term
We offer a range of renovation containers and mini-containers to better suit your needs depending on the type of renovation you are planning.

List of accepted dry materials:
We're available 24 hours a day, 7 days a week
Reserve Your Renovation Container Today
Complete the form below and a customer service representative will contact you to find the renovation waste container size that best suits your needs.
Reach our Customer Service Team